The direct beneficiaries of PACES program include three groups:
CHILDREN
The healthy development of children is primary in building sustainable societies anywhere in the world. PACES focuses on boys and girls between 8 – 16 years of age living in marginalized communities and refugee camps; an age that is critical to the child's psychological and social development. As the organization promotes equal opportunities for girls and boys, PACES has achieved and maintained a 50% female participation rate.
COACHES
The program also targets young female and male coaches and assistant coaches from the same local communities as the children. The coaches and assistant coaches are nominated by PACES local partners, and enrolled in the program upon meeting a set of fundamental criteria in order to guarantee they have the adequate knowledge and abilities for their role, and to ensure they deliver safe sessions to the children they are working with.
LOCAL PARTNERS – Sports Clubs and Centers
In order to create the sanctuaries and deliver sports and educational programs in the most effective way possible, PACES works with local partners to host PACES program. PACES' local partners are the main facilitator who reach out to children and coaches and are located in the same local communities as the children and coaches.
The local partners are essential to the success of PACES. They are the prime interface with the children and coaches. PACES continues to empower local partners by building their capacity and convey to them the important role they play in creating active citizens and a better society. The ultimate goal of the organization is transform the partners into self-sustainable community organizations without any intervention.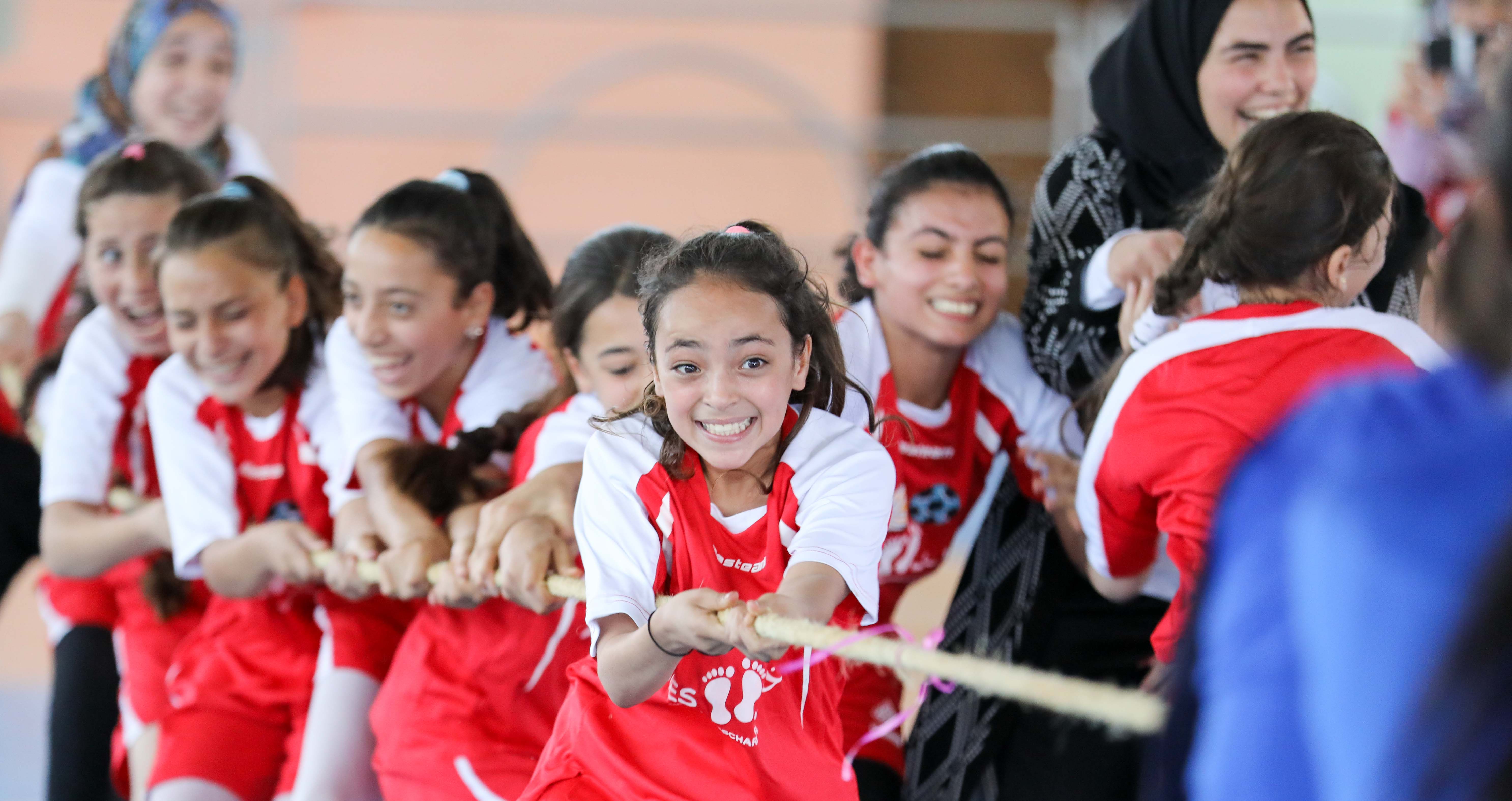 "I graduated from PACES at the age of 16 after spending 4 years with them. My journey actually started after that. I had attended the training sessions offered to assistant coaches, and then was offered a coaching position.
My experience has been nothing but great ever since. I am grateful to what PACES has offered me throughout the years. Most importantly, the monthly compensation I receive allowed me to complete my studies and develop my professional skills."
– Israa Yousef El-Sayedh
Coach – Lebanon