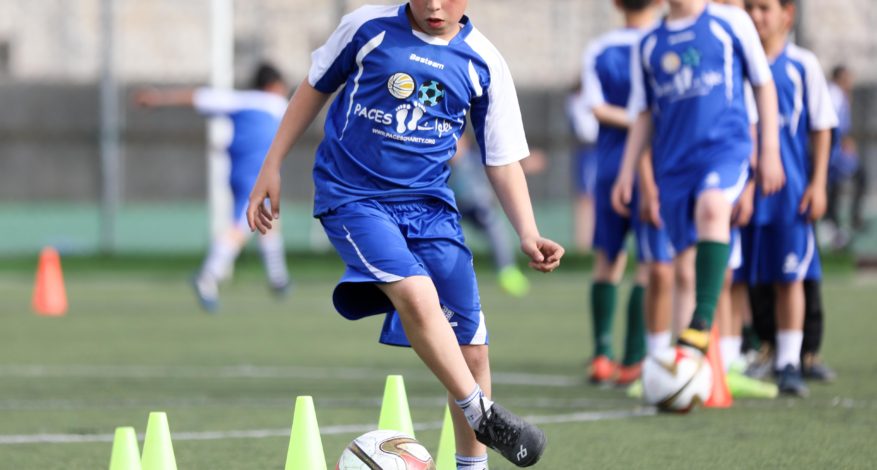 Media Coverage
PACES Launches its 13th Program Cycle in Palestine, Jordan and Lebanon
Targeting Over 6,900 Children
PACES Launches its 13th Program Cycle in Palestine, Jordan and Lebanon
PACES launched its 2019 program cycle in Palestine, Jordan and Lebanon earlier this month, providing healthy, structured after- school sports programs for Palestinian girls and boys ages 7-16 years living in refugee camps and most marginalized and vulnerable areas. This year, PACES will benefit 4,225 boys and girls in Palestine, 1,450 boys and girls in Jordan and 1,350 boys and girls in Lebanon, and enroll them in the sports program where they are offered weekly football, basketball and volleyball training sessions free of charge starting March and ending November. Through the program, children are granted an escape from being idle on the streets, or in their homes; an escape that is fun, healthy, and one that encourages participation and inclusion. PACES also offers non-sport activities to enhance the children's social development including awareness sessions and workshops to help them thrive in their own communities.
PACES also targets young men and women in local communities, and builds their capacities by training and hiring them as coaches to deliver the sports programs. In 2019, PACES will benefit over 590 female and male coaches and assistants and build their skills through multiple training, where acquire a set of skills necessary to enhance their employability in the job market.
Additionally, PACES seeks partnerships with local clubs and sport centers in marginalized areas and improves their capacity to become part of the development of sustainable communities. This year, PACES has partnered with 70 clubs in Palestine, 23 clubs in Jordan and 21 clubs in Lebanon to facilitate the delivery of program and outreach to the target beneficiaries.
Since establishment, PACES has served over 30,000 children, 2,000 young female and male coaches, and over 100 local sports clubs. PACES programs promote gender equality, and have successfully reached and maintained a 50% female participation rate.